The new search engine drop-down list of Quero Toolbar 8: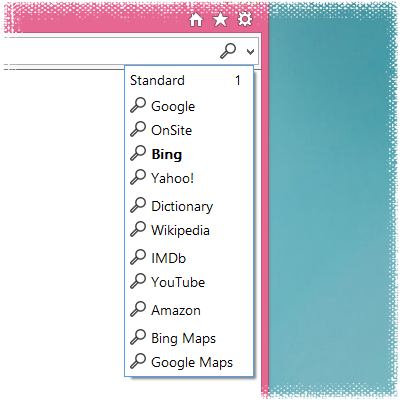 The search engine list has been slightly redesigned in Quero Toolbar 8 to match the new design of Windows 8. First the separator lines have been removed for a cleaner look and secondly you will notice the new search icon. Favicons are still displayed in the list, but the activation icon in the Quero box will now always display the new search icon.
Tip: If you dislike favicons, you can switch them off under Quero > Options > Advanced.